Hi. I'm Bryan.

I design user experiences. The dev brings power and function and the designer should bring the flow, because everyone knows...
Good UI comes from good UX.
My Loopy Design Thought
My first introduction to "Design Thinking" was with the Invision documentary "The Loop". It focused on IBM's journey from the stale, though established, corporate look and feel to an innovative and captivating way of approaching product design.
In their own words:
"It enables us to build on our successes and learn from our failures along the way. When taken to heart, the Loop keeps us moving forward despite the uncertainty the future may hold."
This approach to design was termed "The Loop" and had a basic flow:  Observe, Reflect, Make. A great synopsis is located on their official page. 
The goal of this loop process was to constantly be providing solutions to problems and issues a user is experiencing with a product. No, it's not a unique idea, since it's basically how the agile methodology works, but it was packaged in a way that this designer needed to consume it. This concept resonated with me. It's how my mind works in everyday situations, which was a wonderful fit as my design thought process.

If this process is embraced, the ultimate project and product I am working on will be stronger, more intuitive, and address the hurdles my users are experiencing. In other words, it defines a "User Experience Designer" perfectly.
A few case studies and design examples
If you're on top of things as a recruiter or corporate director, you are well aware that "UX" is far more than a pretty screen design (aka "pixel pushing"). I'm including a few user experience case studies, along with some traditional visual designs that are not focused on the UX side of things, that I've worked on over the years.
---
Want to get in touch?
I currently live in the Jacksonville, Florida area and I'm not looking to move. If the project or position is remote, then I'd love to talk with you regarding it. 
I'm taking on small, side projects at this time, so please provide as many details as you can using my contact form.
Call/Text: 904-525-2085
LinkedIn: Connect with me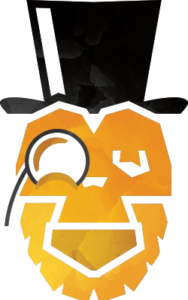 Professional Me
I've been a "UX" (in practice if not name) designer for over 20 years. Regardless of an official title, the experience a user has traversing a project I've worked on is my primary focus. Not the aesthetics or smooth animations. Those are worthless if a user is frustrated or confused while interacting with them.
I'm also a coder, being fully comfortable - and very strong - in the HTML/CSS realm (and I know my way around Javascript). This is invaluable when I need to do a quick prototype or to perfect the CSS that I pass on to a developer.
As for my personal design preference, I deal with research, user journeys, et al., but the visual design of the screens is my favorite thing to work on. 

Personal Me
I'm a 51-year old father of three terrific (and grown) sons, and husband of one incredible, long-suffering, and supportive wife. I'm a Florida native - and the beaches are gorgeous here - but I really love being in the Georgia and Tennessee mountains. It gets my heart and mind moving in the right direction when I'm there.