Summary
This site was to be an easy to access, manage, and scale onboarding and training solution for our Florida Blue employees. We have numerous acronyms, terms, applications, etc. that a new and even long-time employee would find overwhelming. 
Tools Used
Adobe XD
Font Awesome Pro 5 and 6
Project Date
2020-2021
At Florida Blue we have used Sharepoint as our intranet and training portal. To say Sharepoint is under-functioning and clunky for this use is a severe understatement. To rectify this, I was tasked to come up with a solution that could be scaled and leveraged by the entire enterprise. We have vast amounts of "tribal knowledge" among the employees and gathering that into a single source for employees to access would be a boon for productivity and simple peace of mind.
Everyone. This was designed for the contractor, full-time employee, C-level, etc. It would be an "embedded view" within our enterprise application framework ("Guidewell Connect"). This would allow all domains and departments within the company to provide this resource to everyone accessing the applications. This would also be a separately accessed site, designed to be fully responsive on any number of tablets used by leadership. Phone access (other than a limited menu) was not a consideration for launch, but would have been adapted down the road.

The users were categorized as:
- Contractors
- Full-time employees
- Executive leadership
- 3rd party vendors
Ease of use

Quick reference
Exhaustive over time
Embeddable within our enterprise framework
Ability to cover the needs of each type of employee 
Numerous Flows
With various users being set up, each had unique knowledge needs. What I didn't want to do is have a massive flood of information being shown to everyone. If this was to be a quick reference, the content needed to be structured in a way that "contractors" only saw related information. A complex filter that used a "relevant data" approach was a perfect fit for this project. It would also allow for scaling easily, as the groups expanded and branched out.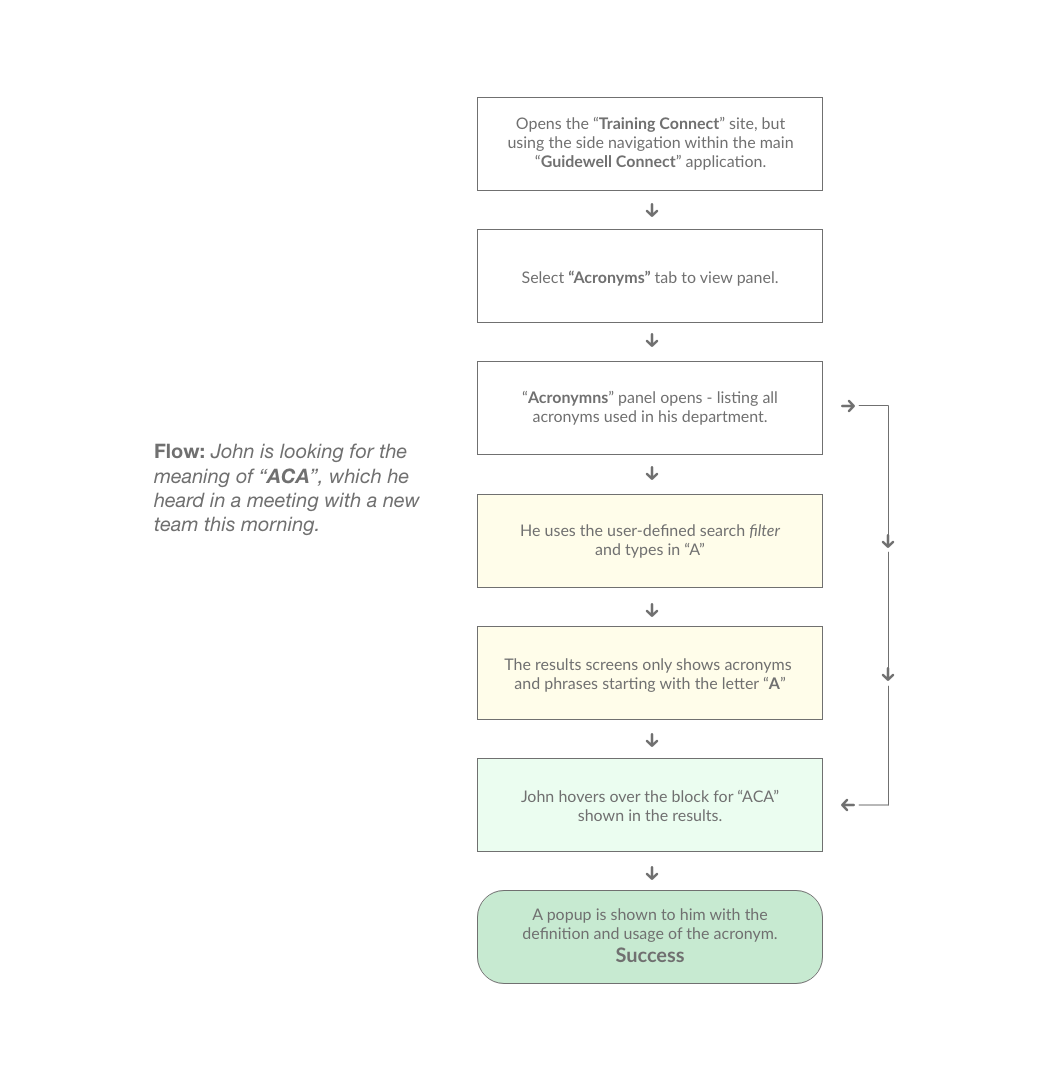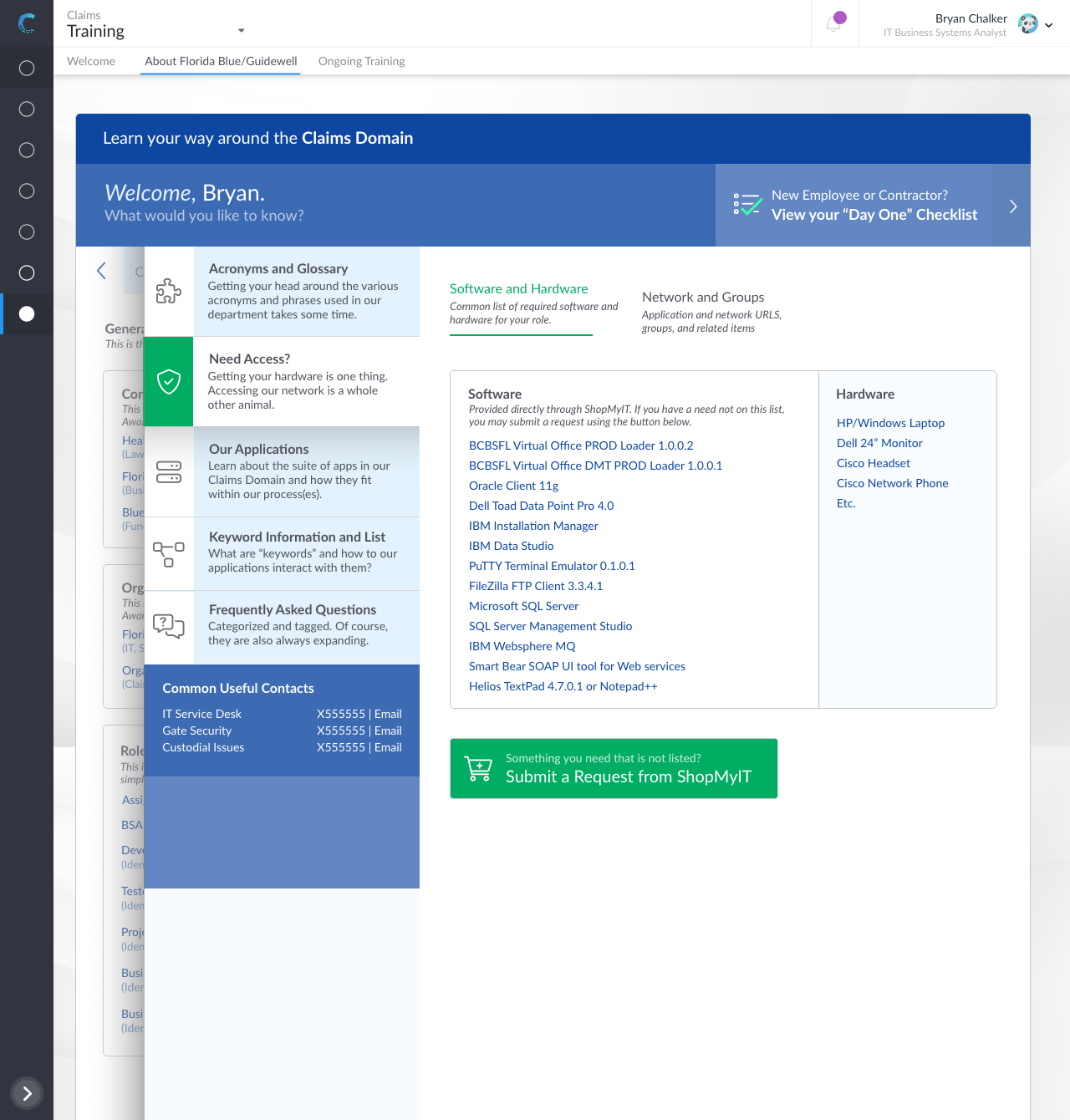 Challenges
Gathering the reference data needed for a scope like this was going to be difficult in several ways. Florida Blue is made up of multiple departments that I was not directly assigned to. Not a fun task, but my BSA (Business Systems Analyst) was able to gather individual users for me to shadow from each department. This allowed me to see the pain points each user was going through when they attempted to refer to internal documentation and even tribal knowledge.
Further Challenges
After we gathered the "aggregated knowledge", setting up the hierarchal structure was another hurdle. Each department has it's own glossary and acronym repository, so filtering based on department was a logical initial step.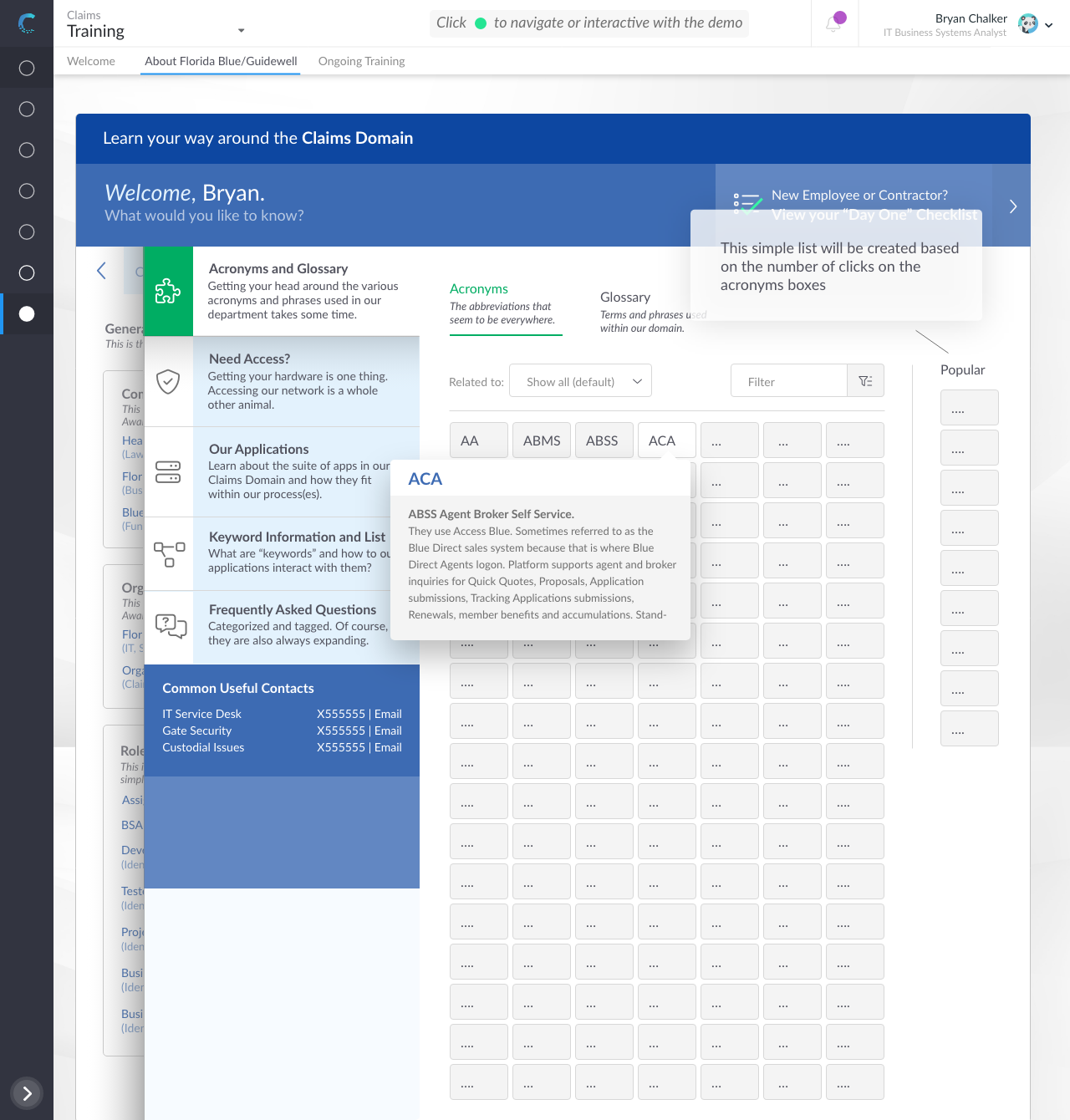 Wireframes were fun on this one.
The project was given a large amount of leeway and creative freedom initially. We tried to get a good skeleton of the hierarchy and content structure that we could build out at a later point. Scalability was key in this situation. Being useful for one department was not going to help us get buy-in from enterprise leadership.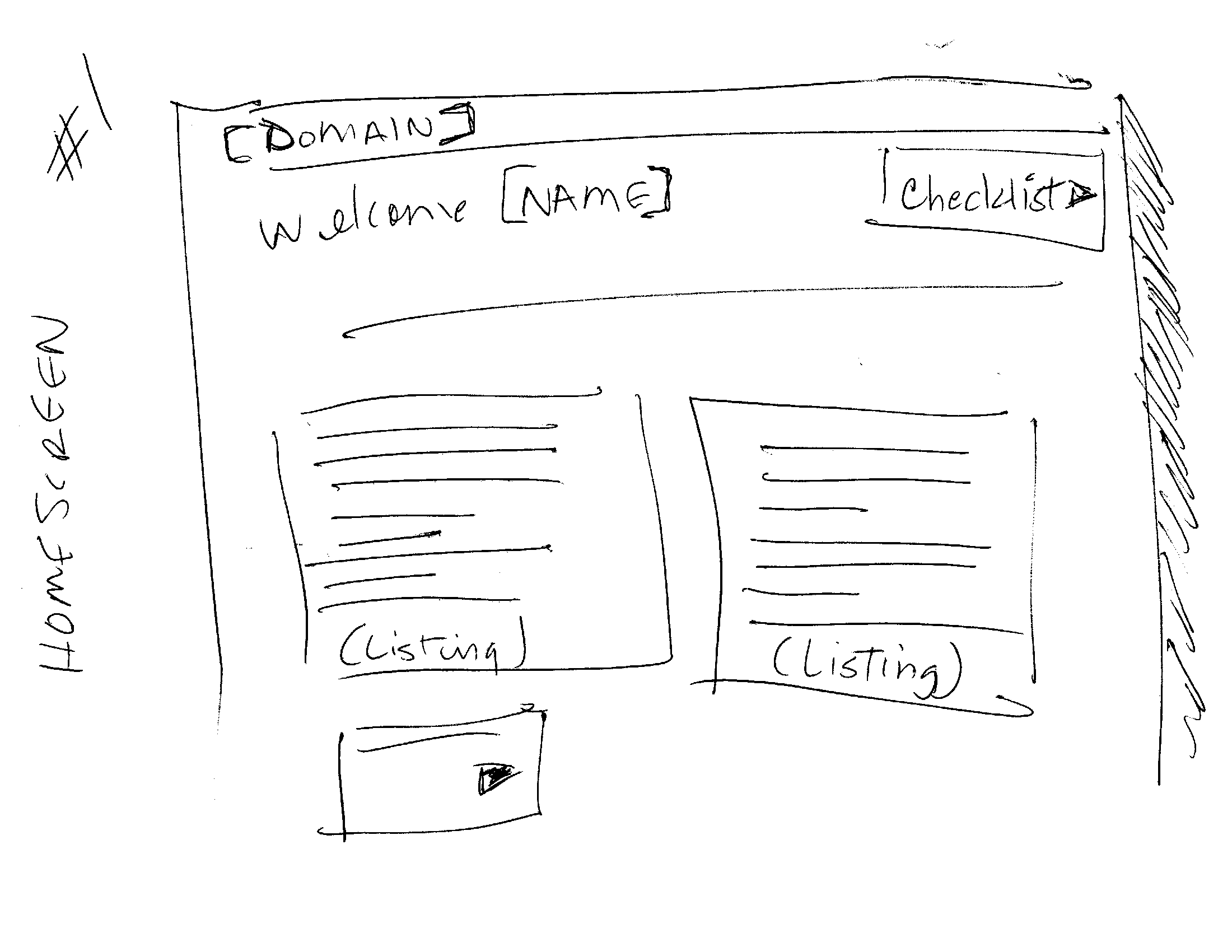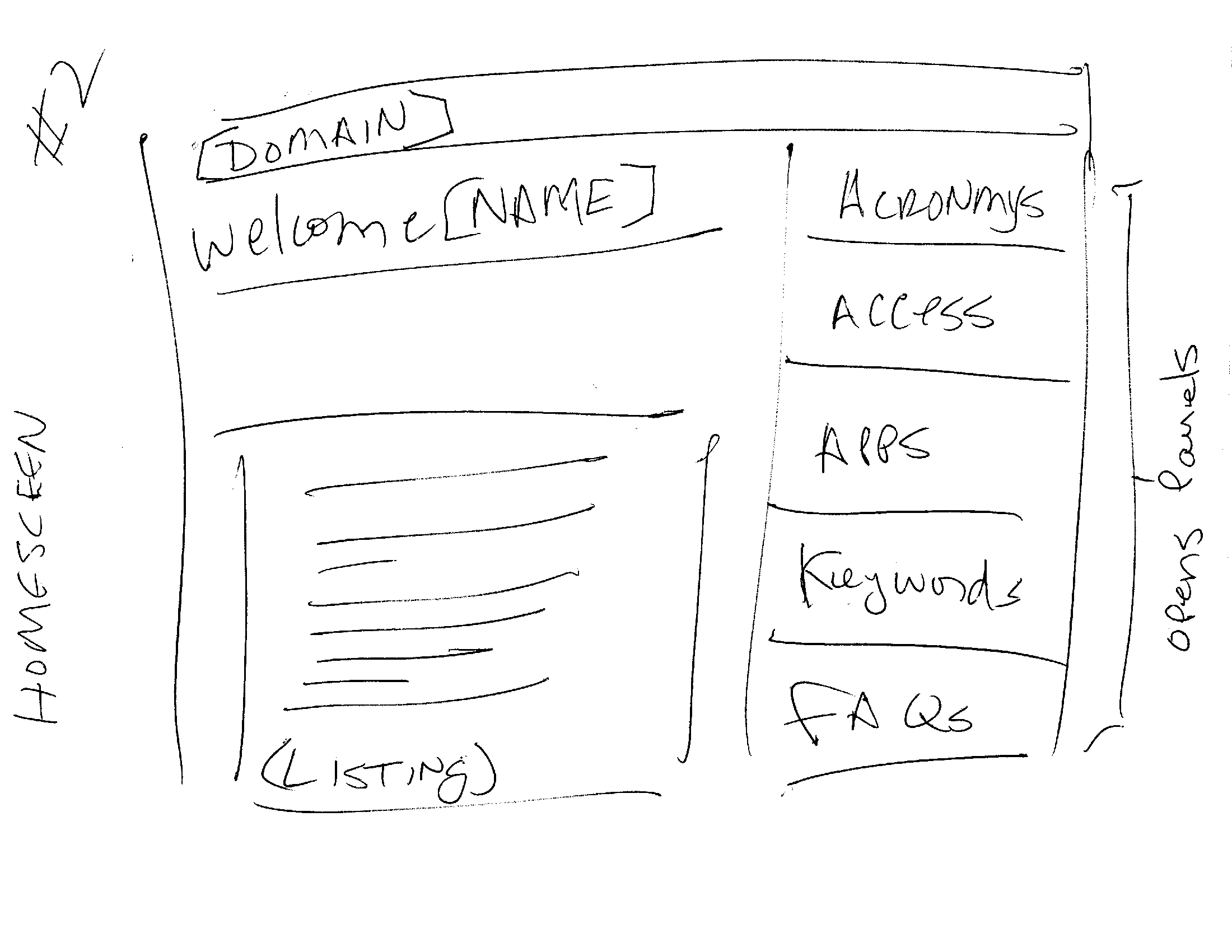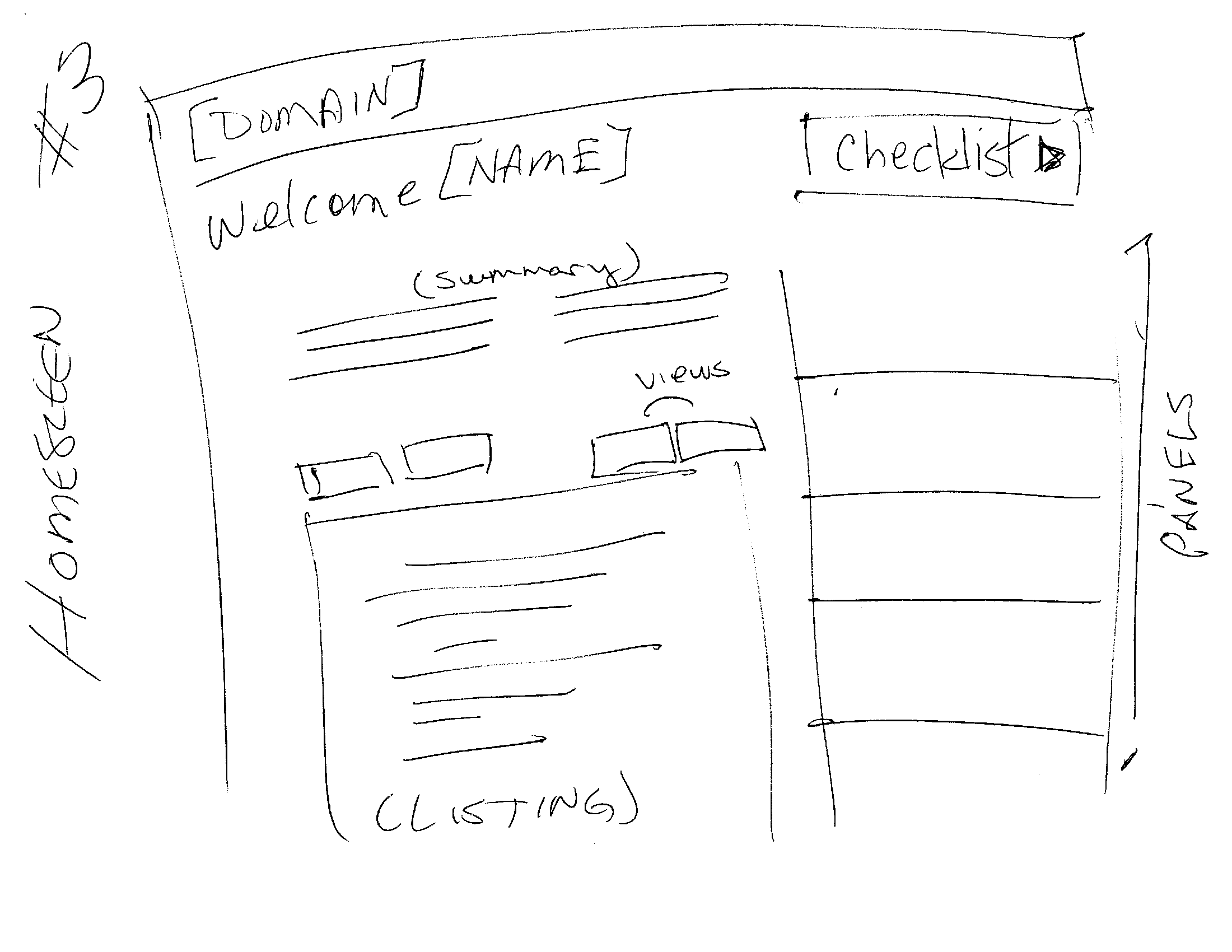 Clickable prototype.
This one was built out in Adobe XD. If you have any issues viewing the embedded version, you can also open it in an external window here.
Testing and Completion
We tested our flows with a group of six (6) users within the Claims department only. Our thought was that we could leverage the feedback provided from the testers to address any poor engagement and functional failures. It would then be a more solid application as we scaled to the others. Our testing went very well and was positively received by the "non-leadership" employees, who found it to be invaluable for their learning and boosted their confidence in the knowledge of Florida Blue. Leadership - while positive on the application itself - was not able to budget the cost for the project to continue. Being an internally accessed application made the ROI more abstract than quantifiable. This is a scenario that often occurs within internal design.